Events
Rental of the event space on weekdays is 60 000 Ft / day, weekend 100 000 Ft / day. Without
sauna, jacuzzi and guest nights.
Because every event is different, please contact us so that we can tailor our services to you.
Community / event space
In the community area there is a lounge area with two armchairs, a smoking table, a dressing room and a TV. Fully equipped party kitchen with microwave, oven, hob, fridge / deep freezer, dishwasher. Suitable for 16-20 people with table and chairs. On both sides 2/3-fold open glass surfaces. 1 bathroom (toilet, washbasin, shower)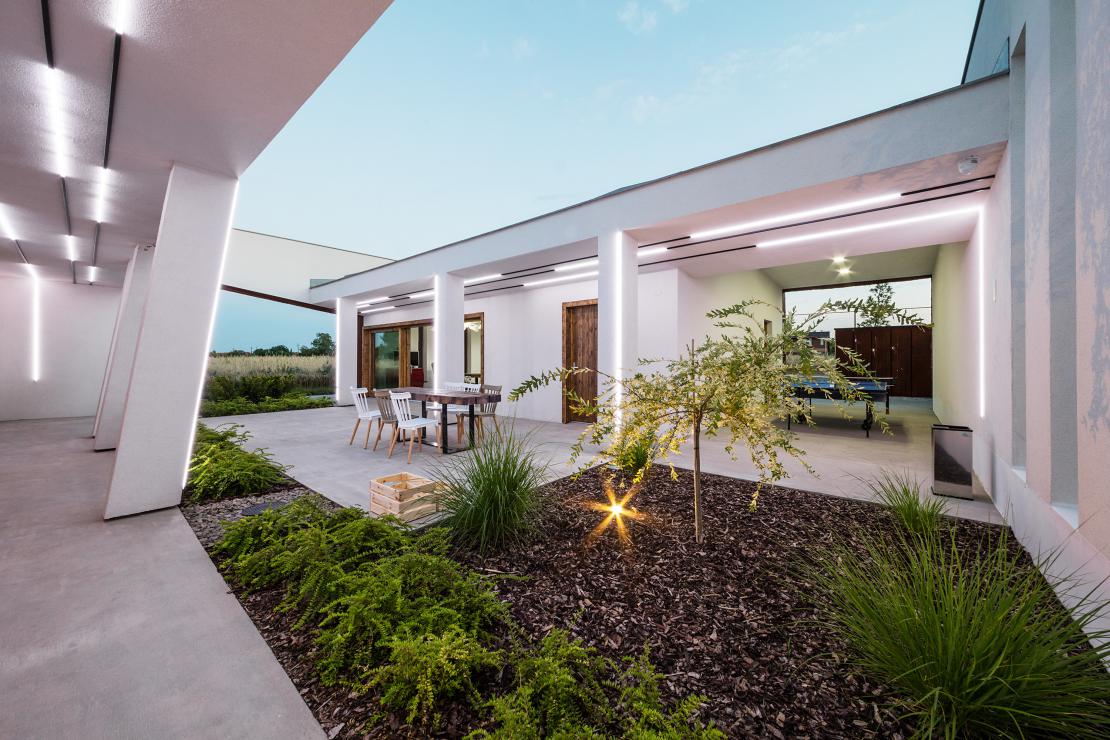 Open community / event space in the middle of the building, with direct contact to the interiors
Open-air open space with table and 26 seats. Surrounded by three sides of the building, a protected interior is formed. The fourth open site provides a spectacular view of the arable land.
Covered ping-pong space
Beach volleyball court